About Us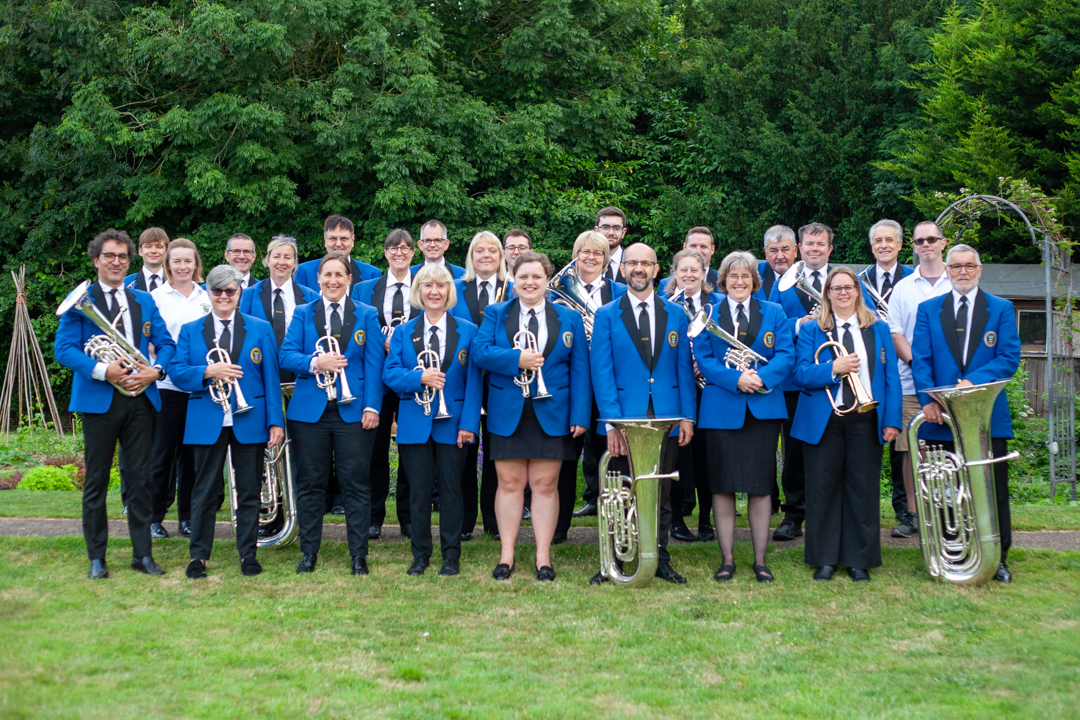 Epsom & Ewell Silver Band is a brass band based in Epsom, Surrey. We compete in the first section in the London & Southern Counties region, and the band is also a member of the
Southern Counties Amateur Band Association.
New players are always welcome. View our current
vacancies
here. We rehearse on Monday nights from 8pm to 10pm at St Martin's School, Worple Road, KT18 7AA. If you would like to come along, please
contact us
first to make sure we are rehearsing that evening.
Latest News (see all our news here)
Christmas Concert - 3rd December 2023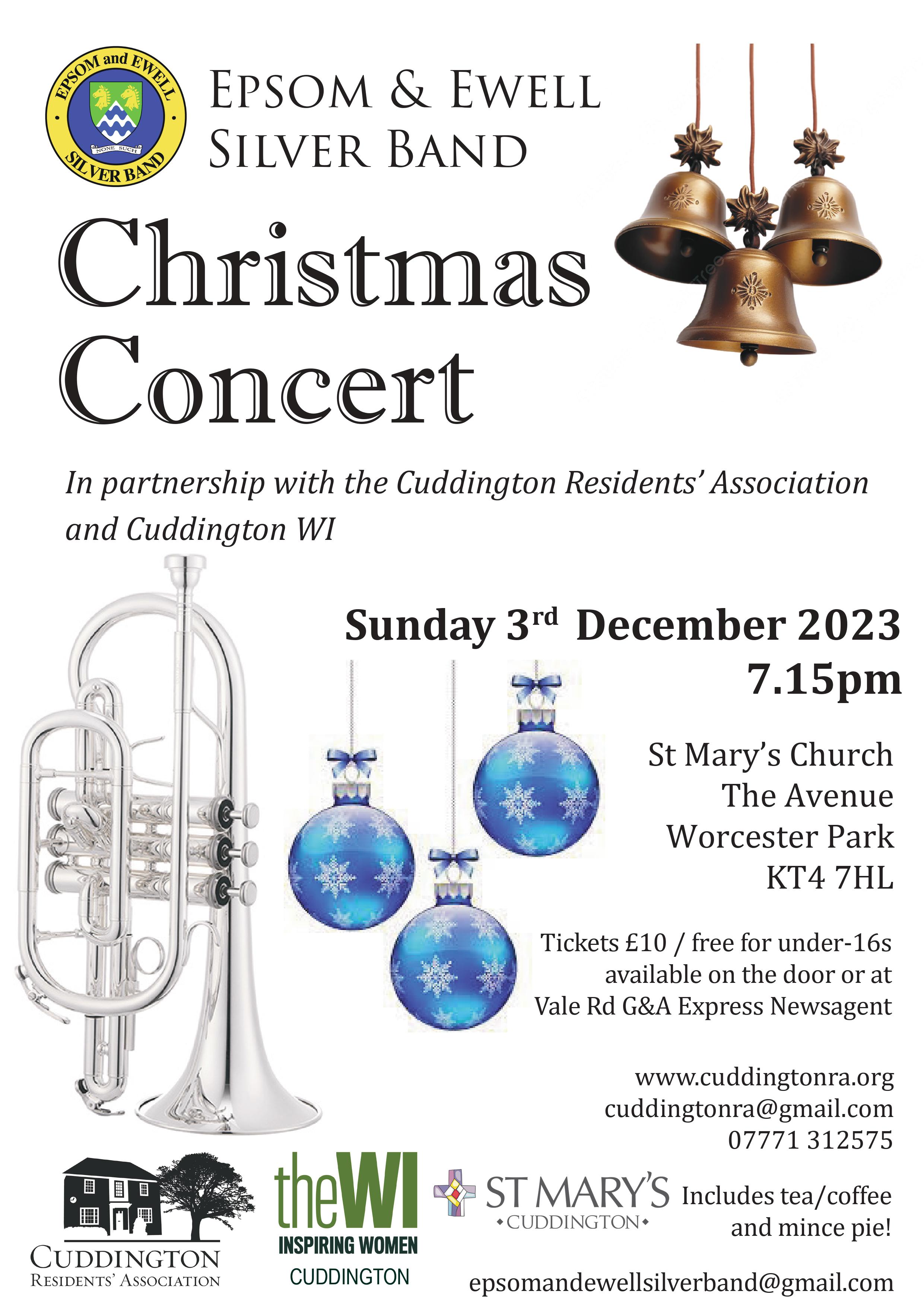 On Sunday 3rd December at 7.15pm we'll be holding our Christmas concert at our usual venue of St. Mary's Church in Cuddington, Worcester Park KT4 7HL. This will be our first Christmas concert with our new MD, Tariq Ahmed. He's putting together a pretty challenging and spectacular programme for us, so you won't want to miss it!
We're always grateful to the Cuddington Residents' Association and to the Cuddington WI for all their hard work, including staffing the door and providing refreshments during the interval.
We've kept our ticket price low at £10 each (under-15's free without a ticket). If you're local to the area, you can get tickets at Vale Road G&A Express newsagent. If you'd rather buy direct from the band, a printable postal order form can be found here. There may be some tickets available on the door but it's always better to make sure and buy in advance!
Looking forward to seeing you all there!
First Concert for our new Musical Director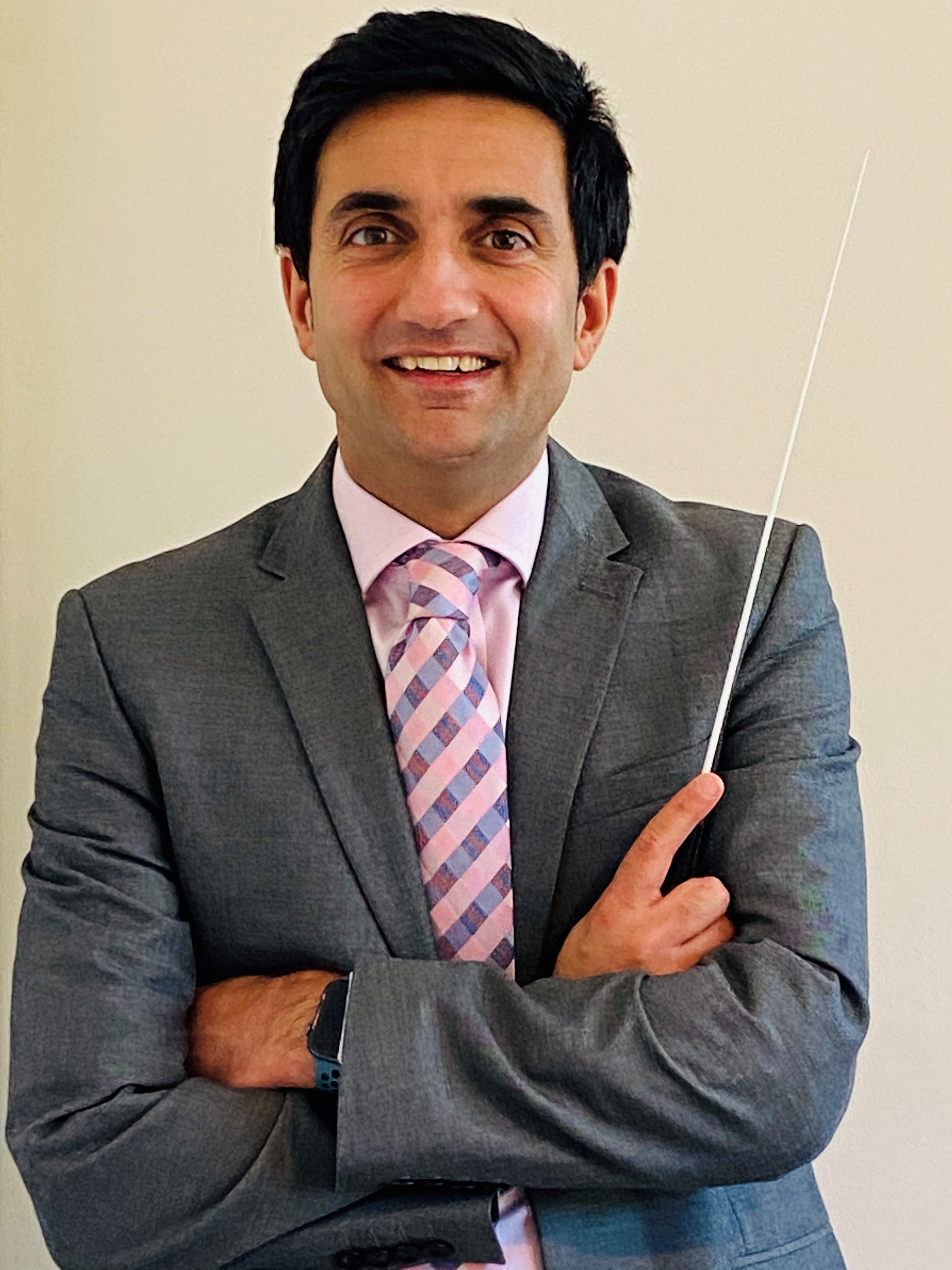 Sunday 6th August 2023 marked a happy and significant moment for the Epsom & Ewell Silver Band - our first public performance under the baton of our new Musical Director, Tariq Ahmed. He has been made very welcome by the band in his first few rehearsals with us and it was great to have our first public outing with him in Rosebery Park, Epsom. Despite the sunshine-and-showers weather on the day, the "show went on" as planned, with a fantastic mix of music from our Portugal tour plus quite a few superb recent additions to our repertoire from Tariq. We are looking forward to working with Tariq for many years to come.
Our next few band engagements include the West End Village Show, Esher on Saturday 26th August 2023, the SCABA entertainments contest in Dartford on Saturday 30th September and our participation in the Ewell Remembrance Sunday activities. Additionally, we are already making plans for our annual Christmas concert in Cuddington on Sunday 3rd December.
Please get in touch via epsomandewellsilverband@gmail.com if you'd like more details of any of these events, or if you'd like to book us for your own events in the coming months.
Lisbon tour – April 2023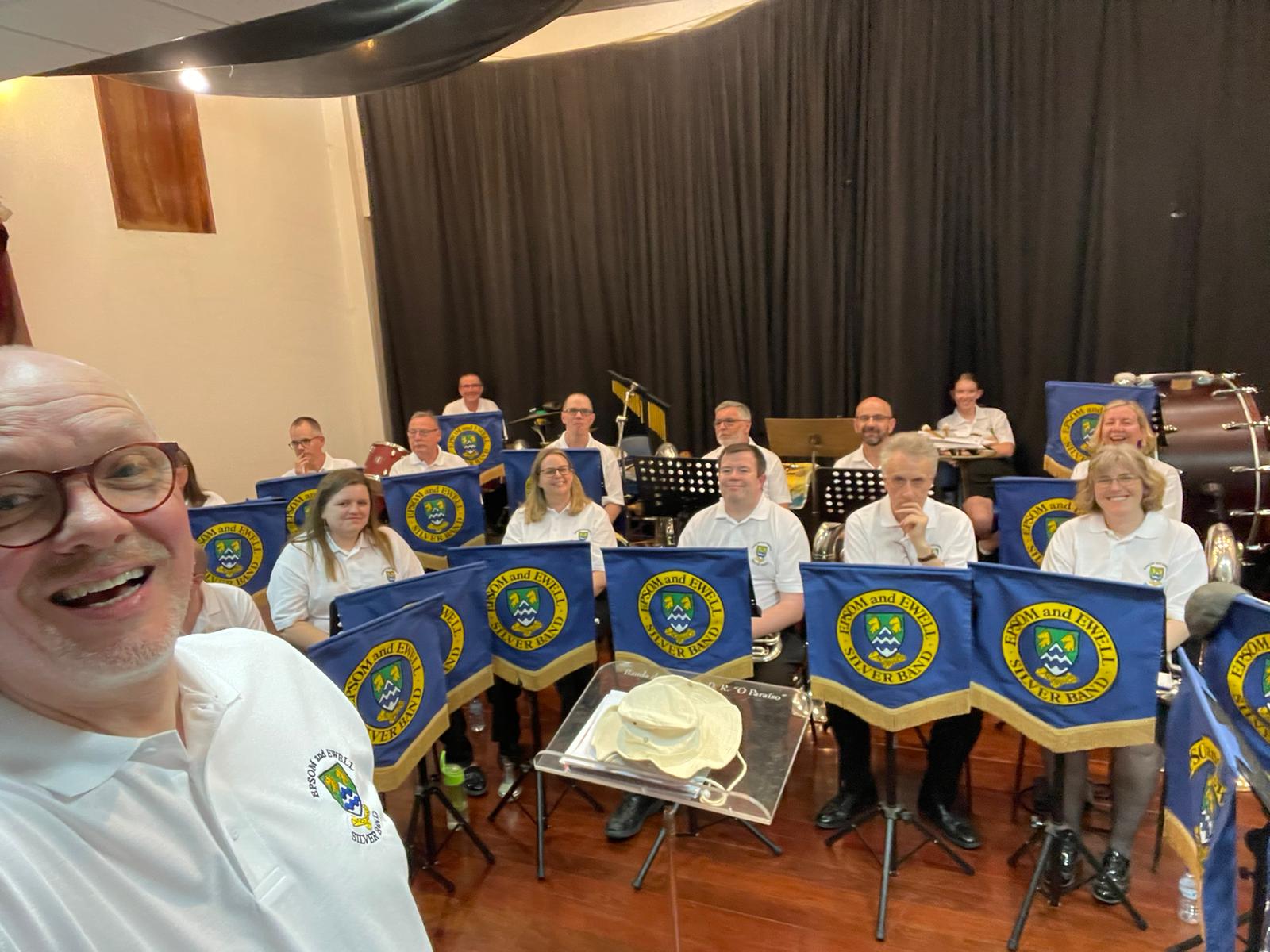 In April, the band were lucky enough to go on tour to Portugal. We have a Portuguese player in our ranks, Alex Da Silva, and it had long been his intention to get the band out there to visit his home region around Lisbon. Alex and his wife Joana put a huge amount of planning into the trip, organising joint concerts with local bands in the towns of Almada, Benavente and their home village of Vale Do Paraiso. Meeting and exchanging gifts with Portuguese musicians and playing to packed concert venues made these (often very late!) evenings into special occasions. Local knowledge also came in useful with sightseeing as we were treated to walking tours in Central Lisbon and Belem (with obligatory pasteis de nata), a visit to the imposing 'Cristo Rei' statue and the more rural experience of a wine festival in Aveiras de Cima.
We packed a huge amount into a whirlwind few days and the extra layers of cultural immersion, away from the well-trodden tourist paths, made this an unforgettable trip for everybody who was lucky enough to go. There are a couple of pictures below. You can visit our Instagram page (eesb_uk) to see some collections of photos that sum up the tour.
Thanks should also go to band members Mark Goodwill and Barry Smith for their own tireless organisation and attention to detail. Also to Kate and Andy Barrett for their trailer odyssey, which meant that the rest of us could travel unencumbered by instruments. Hopefully it won't be long before we can start organising another tour!